Here at Rasoi, our grill dishes are the perfect alternative to celebrate National BBQ Week (May 30 – June 5) with a Punjabi twist.
Cooked over charcoal-powered heat, this adds a smokiness and depth to each grill dish whilst the meat and fish remain tender all the way through.
GRILL DISHES HAVE A DISTINCT FLAVOUR
Punjabi cuisine is renowned for using traditional methods of cooking, such as wood-fired or masonry ovens, or a cylindrical clay or metal oven, called a tandoor.
Cooking our grill dishes using the more traditional methods gives them a rich and distinct flavour, and a similar taste and effect as cooking on a grill or BBQ.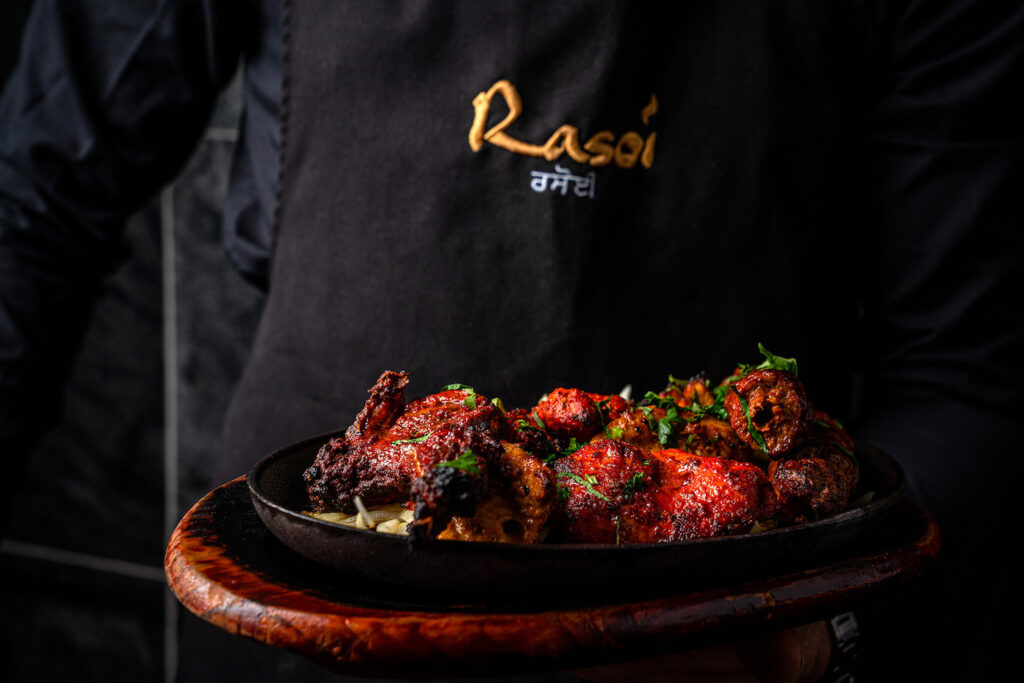 ALL KINDS OF MEAT, FISH AND VEGETABLES CAN BE GRILLED
Some of our most popular dishes are those from our grill menu. They're usually marinated in yoghurt and spices to really soak in the flavours, bringing out that richness.
These dishes include:
Pieces of chicken marinated in garlic, mint and chilli. Cooked in the tandoori oven served with bell peppers and onion.
Lamb chops marinated in yoghurt, garlic, cumin grilled in the tandoori oven.
Chargrilled cottage cheese with caraway seeds and mint chutney.
Salmon marinated in yoghurt and spices and cooked in our special tandoor clay oven.
Tandoori Chicken, Achari Chicken Tikka, Seekh Kebab and Lamb Chop.
OUR BREAD AND RICE PERFECTLY COMPLEMENT EACH GRILL DISH
All our delicious bread and rice options are the ideal addition to a grill dish.
From simple but exquisite flavours of rice to delicious versions of naan and roti, these sides let the main grill dishes stand out but perfectly complement at the same time.