We recently had the pleasure of hosting Pontlliw Primary School for a cooking class at Rasoi Indian Kitchen.
Linking with their community focus this term, the children learnt about Indian culture and had the opportunity to make Naan bread and Lassi from scratch.
The session started off with all the children putting their Rasoi cooking aprons on and an introductory chat where the team introduced themselves, the restaurant, and explained to them what they'd be making today.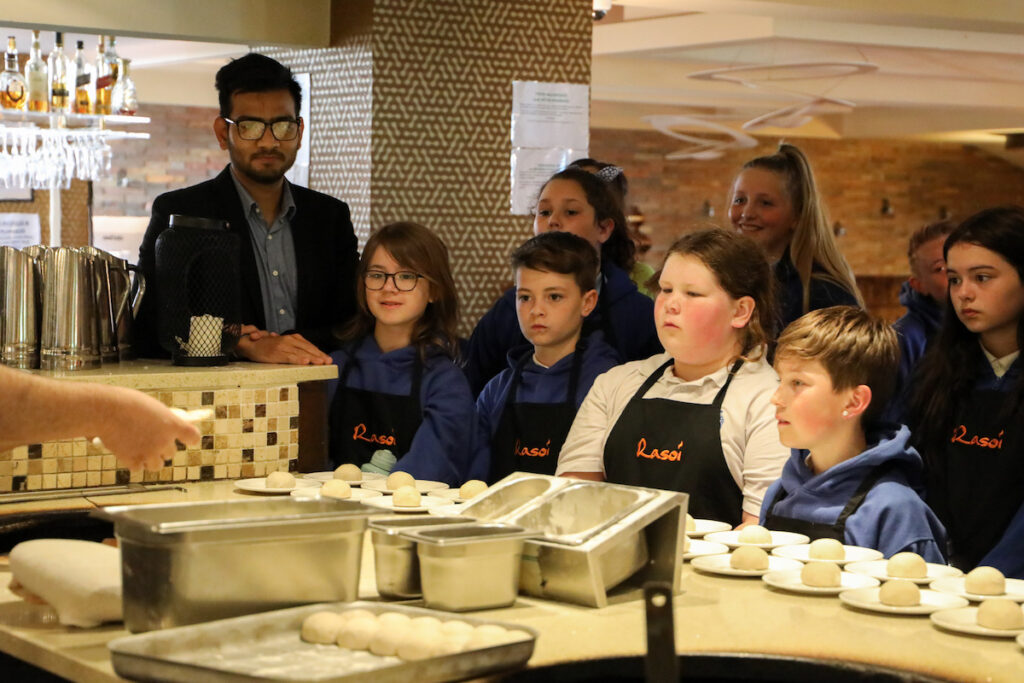 They made…
NAAN
Beginning with a cooking demonstration from the chef the children headed off to their stations to get to work. They had the option of create a plain, cheese, peshwari or garlic naan.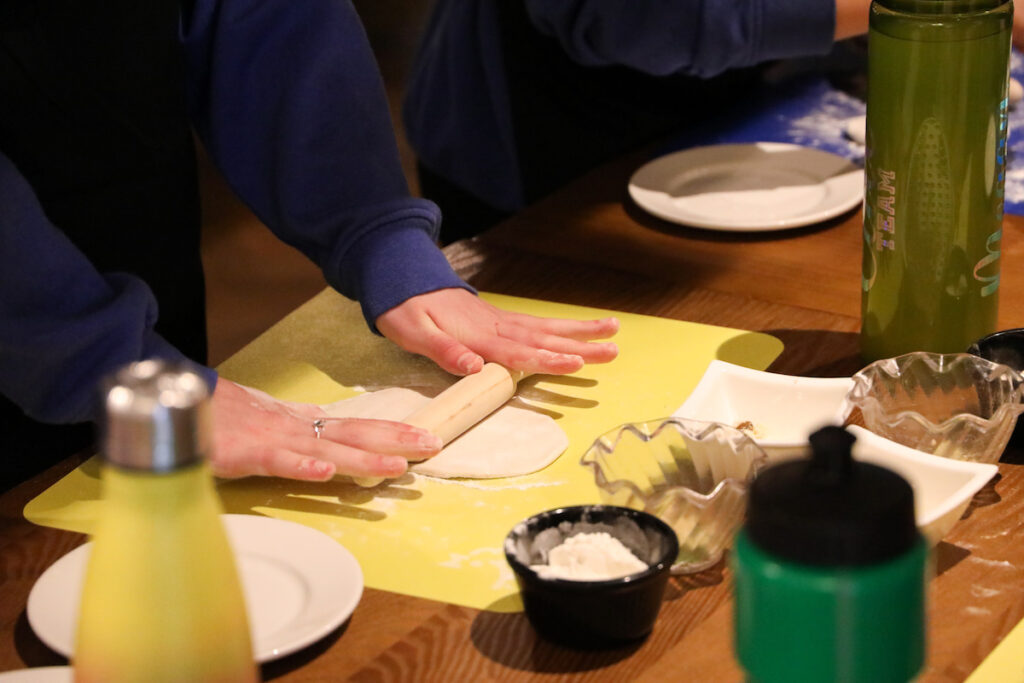 Once their creation was complete, their naan was then taken to the chef to be cooked in the tandoor, a traditional method of cooking often seen in Punjabi cuisine.
LASSI
This is a simple yoghurt-based beverage, popular in Indian cuisine. Lassi can be served sweet, salty, spicy, or savoury!
The children loved blending all their flavours together to create a taste explosion for their lassi.
Our chef then went and chose the best naan and lassi from the children's creations. They were awarded trophies for the top naan and lassi, as well as medals for 2nd and 3rd place.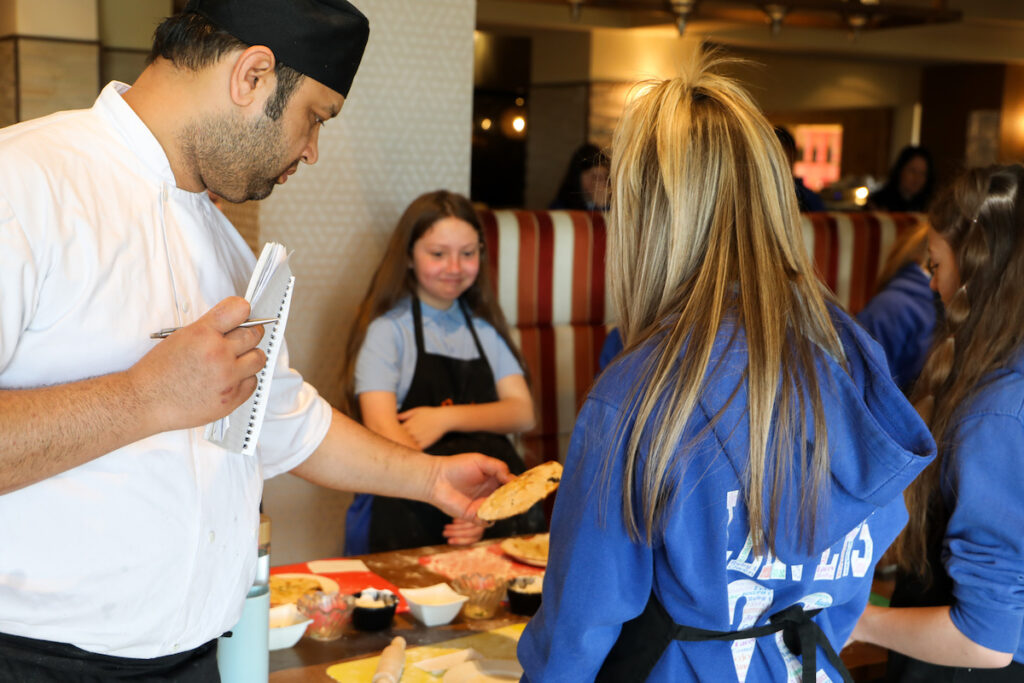 The children of Pontlliw Primary School had a fantastic time, learning all about Indian cuisine, cooking, and culture here at Rasoi Indian Kitchen.